New for 2019: 5 trendy tones for your home decor
February 14 2019
---
Are you thinking of refreshing your home's decor? Or prepping to buy and decorate a new home?
When it comes to home design, color choice is everything. Not only can color affect mood, but it can also impact the perceived size and brightness of your space.
According to designers, here are five fashionable colors you might want to throw into the mix:
Pewter is a neutral beige-gray. It's a functional choice that works virtually anywhere in the house. Thanks to its muted tones, it goes well with just about any color or accent, from bright and bold shades to lighter pastel ones.
Which hue is great for drawing in the eye? Mustard. It's perfect for highlighting decor or accenting a specific part of your home. This one is best used in smaller doses because it's so strong.
Light blues are naturally soothing. That makes them an appropriate option for bathrooms, bedrooms and powder rooms -- places that could use the calming effect of these tones.
Nature-inspired deep greens are an excellent choice for large rooms. That goes double for ones with lots of windows and natural light. These dark hues aren't great for smaller spaces -- they often make the area feel more cramped.
Simple, muted pastels are perfect for places where a minimal feel is best. They also evoke cleanliness, making them well-suited to kitchens, laundry rooms and bathrooms.
These are just a few of the shades that designers are predicting will be hot in 2019. Test out swatches, consider your decor and think about how you use each space. Your home's interior will be refreshed in no time.
Reach out today if you'd like a referral to a local interior designer.
You've got questions? I've got answers! Find out how I can help you today.
Introducing "SNapp". An all new simplified Real Estate and Mortgage phone app. Finally take full control and stay up to date with your realtor and loan officer. You'll be able to have full access to all the information you'll ever need from beginning to end while we help you buy or refinance your home with this easy to use app.
Available now: https://snapp.snmc.com/i377c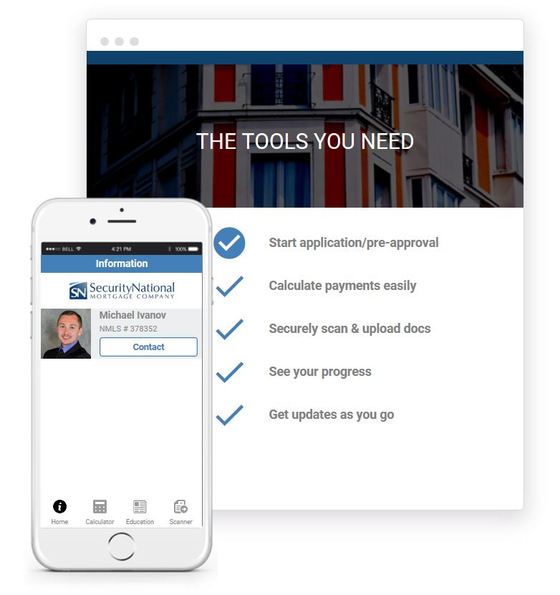 I am very excited and proud to let everyone know that we are the official Mortgage Lender and Sponsor of Las Vegas Lights Football Club! As an appreciation to you I will be creating contests for your chance to win FREE tickets. Stay tuned!