Tips for creating a pet-friendly home
May 17 2018
---
Your home should be a relaxing, comfortable respite for every member of your family -- even the furry ones. But most homes aren't built with the comfort of pets in mind.
Want to help your furry friend feel just as cozy at home as you are? Consider making these pet-friendly changes:
Give them their own personal eating space. Add a mat and doggy bowls under your pup's favorite window or in the laundry room by their bed. If you have a cat and a dog, make sure that the cat has a special eating space that the dog can't get to.
Install paw-friendly surfaces. Dogs and cats don't get the luxury of shoes, so if that chunky gravel in the backyard would hurt your bare feet, it will probably hurt Fido's, too. Outdoors, install pavers along walkways and through gardens, and inside, opt for tile and wood floors over potentially stainable carpet.
Build a mudroom. If you have little ones, mudrooms do double-duty, offering you a great place to remove dirty shoes and wet jackets, as well as wipe down muddy paws and messy fur. It's also a great place to store leashes, collars or a litter box.
Install a doggy door. Assuming you have a fenced yard, think about installing a doggy door for everyone's ease. If your kitty's litter box is in a basement or separate room, adding a cat door can help keep that area private.
Even if you don't have a furry friend at the moment, it could work in your favor to make a few pet-friendly improvements anyway. Many millennials are making their homebuying decisions based on their pets -- so it could make your property more marketable when it comes time to sell.
You've got questions? I've got answers! Find out how I can help you today.
Introducing "SNapp". An all new simplified Real Estate and Mortgage phone app. Finally take full control and stay up to date with your realtor and loan officer. You'll be able to have full access to all the information you'll ever need from beginning to end while we help you buy or refinance your home with this easy to use app.
Available now: https://snapp.snmc.com/i377c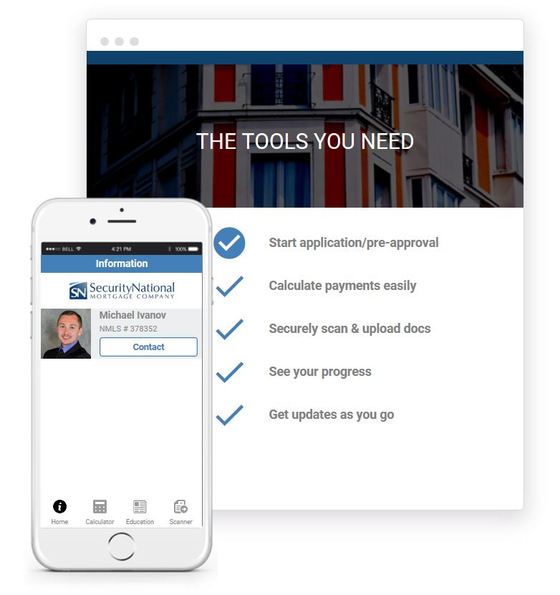 I am very excited and proud to let everyone know that we are the official Mortgage Lender and Sponsor of Las Vegas Lights Football Club! As an appreciation to you I will be creating contests for your chance to win FREE tickets. Stay tuned!