Why is everyone talking about granny flats?
October 25 2018
---
Accessory dwelling units -- often called granny flats, mother-in-law suites, garage apartments and even tiny houses -- are one of the most talked about trends in real estate. These extra living spaces don't just make a great place for loved ones to stay; they can also offer another income stream.
Should you buy in to the trend and add one to your existing property? Should your new home wish list include an accessory dwelling unit (ADU)? Here are a few of the perks you stand to gain with one:
Extra Space: First and foremost, granny flats mean more space for guests and family while still offering the privacy and amenities of a home. Have friends over, invite your family to stay and help with the new baby, provide elderly parents with a low-maintenance living situation or give your partner a home office.


Added Income Potential: Many homeowners use their ADUs as short-term or permanent rental units. A long-term tenant could provide consistent monthly income, which might help make your mortgage payment a little more affordable. If you're planning to build one, make sure it's allowed by your HOA.


Possible Increase in Home Value: A second living area on the same property could increase your property value, especially if you've had steady tenants. Just be sure to keep the unit well-maintained.
While the upsides are plentiful, ADUs are only beneficial if they're legal. Most cities have detailed rules and regulations regarding building and renting these units.
Have questions about adding an ADU to your property? Or have your eye on a property that already has one? Please get in touch.
You've got questions? I've got answers! Find out how I can help you today.
Introducing "SNapp". An all new simplified Real Estate and Mortgage phone app. Finally take full control and stay up to date with your realtor and loan officer. You'll be able to have full access to all the information you'll ever need from beginning to end while we help you buy or refinance your home with this easy to use app.
Available now: https://snapp.snmc.com/i377c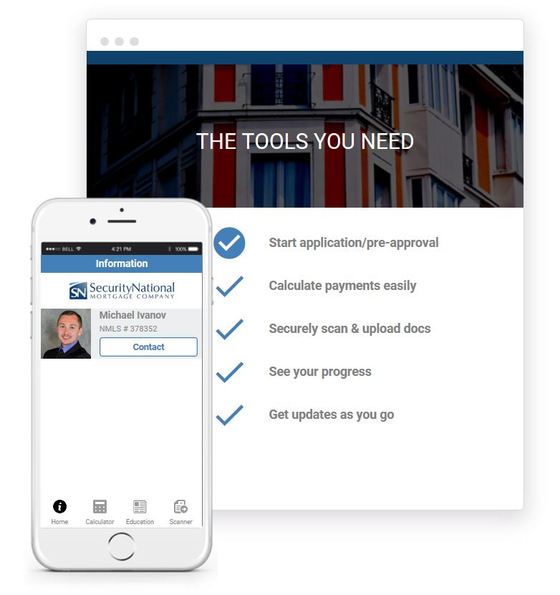 I am very excited and proud to let everyone know that we are the official Mortgage Lender and Sponsor of Las Vegas Lights Football Club! As an apperciation to you I will be creating contests for your chance to win FREE tickets. Stay tuned!