Streamline your mortgage application
September 27 2018
---
The mortgage application process can feel stressful and drawn-out, but it doesn't have to. In fact, if you take some time to prepare by collecting your paperwork and learning about the process, applying for a home loan can be fairly straightforward.
Here's what you can do to streamline the process:
Get your credit in order. Going in with a great credit score helps. If need be, work on your credit before buying a home -- pay down debts and check your credit report for any errors. Any little change can help.


Have your paperwork ready. You'll need to provide lots of financial documentation, and that can take awhile to get organized. But you can start before you apply: Collect your recent pay stubs, tax returns, W-2s and bank account statements. If you have any retirement accounts, stocks or bonds, you'll also need records of those.


Learn about mortgage products. Look into the different loan options out there. Do you understand the difference between fixed-rate and adjustable-rate loans? What sort of term are you interested in? How much will you need for a down payment with each type? Have questions ready to discuss in person.


Apply for preapproval or prequalification. Getting prequalified or preapproved can help set the foundation for a quick and easy application. It can also help you determine your price range when searching for a home. As a bonus, a preapproval letter can give you a leg up over other buyers.
Your actual mortgage application might only take a few hours, but you'll likely need to provide updated documentation later in the process. Have questions? Get in touch today.
You've got questions? I've got answers! Find out how I can help you today.
Introducing "SNapp". An all new simplified Real Estate and Mortgage phone app. Finally take full control and stay up to date with your realtor and loan officer. You'll be able to have full access to all the information you'll ever need from beginning to end while we help you buy or refinance your home with this easy to use app.
Available now: https://snapp.snmc.com/i377c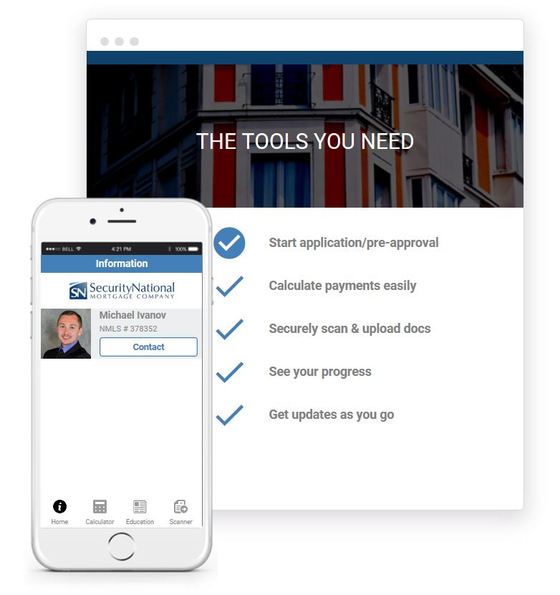 I am very excited and proud to let everyone know that we are the official Mortgage Lender and Sponsor of Las Vegas Lights Football Club! As an apperciation to you I will be creating contests for your chance to win FREE tickets. Stay tuned!