Are you ready for another house?
January 17 2019
---
You probably learned a lot as a first-time homebuyer. But just because you've bought a home in the past, it doesn't mean things will be the same the next time around. Every home purchase is different. No matter how experienced you are, it's important to take the time to understand your goals, the housing market and the conditions under which you're buying.
Want your second home purchase (or third, fourth or fifth) to go off without a hitch? These tips can help:
Learn the market. Even if it's only been a few years since your last purchase, the market has probably changed. If you're looking in a new area, is it a buyer's market or seller's market? Study up on home prices in the area, as well as how long homes are taking to sell.
Decide if you'll sell. If you're selling your current home while buying a new one, think about how that will work -- both logistically and financially. You may also want to consider including a home sale contingency in your offer.
Research the new location. If you're moving out of state, look into the process of buying in that location before diving in. Each state has different contracts, fees and systems when it comes to buying real estate. Doing research early on can help you better prepare for your upcoming purchase.
Paint the bigger picture. Make sure you've decided what you're looking for in the new home. Sure, if you're downsizing you want a smaller property (and a lower price), but don't stop there. Know what amenities you want in the house, what kind of commute you're willing to have and what your new neighborhood should look like.
If you need a mortgage for your new place, or a real estate agent referral, get in touch today.
You've got questions? I've got answers! Find out how I can help you today.
Introducing "SNapp". An all new simplified Real Estate and Mortgage phone app. Finally take full control and stay up to date with your realtor and loan officer. You'll be able to have full access to all the information you'll ever need from beginning to end while we help you buy or refinance your home with this easy to use app.
Available now: https://snapp.snmc.com/i377c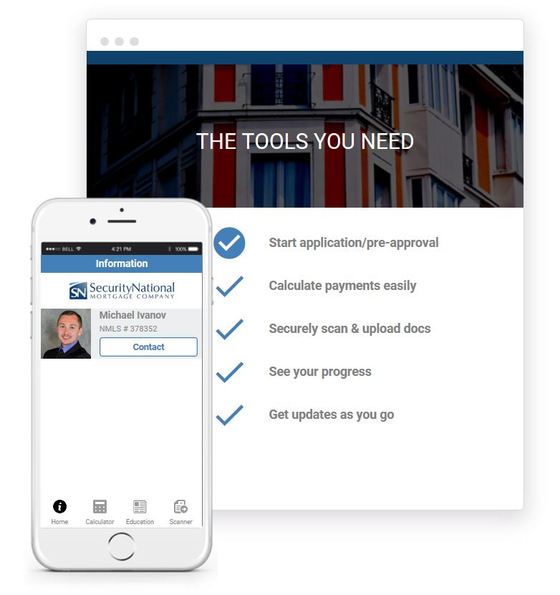 I am very excited and proud to let everyone know that we are the official Mortgage Lender and Sponsor of Las Vegas Lights Football Club! As an apperciation to you I will be creating contests for your chance to win FREE tickets. Stay tuned!